Dr. Anastasia Dimitropoulos, Ph.D.
Dr. Dimitropoulos's work focuses on examining behavior and cognition of individuals with neurodevelopmental disorders. One of her research goals is to better understand why people who have the same genetic disorder have many of the same behavioral characteristics, why some characteristics vary within a genetic population, and what neurobiological mechanisms account for these behaviors. Alongside cognitive and behavioral assessments, her lab uses brain imaging and eye-tracking to examine cognitive processes associated with specific behavior. Currently, her research is directed at understanding several characteristics of individuals with Prader-Willi syndrome (PWS), including hyperphagia and compulsive behavior, as well as social and communication ability in comparison to autism spectrum disorders.  In addition, she is working to build and evaluate a play-based remote intervention program focused on optimizing development in children with PWS. In addition to her research activities, she is also the director of the Schubert Center for Child Studies and the co-director of the Childhood Studies program at Case Western Reserve University.
Rachel Gordon
Rachel is a second year graduate student in the Clinical Psychology Ph.D. program at CWRU. She is in the Child and Family track and works with Dr. Anastasia Dimitropoulos and Dr. Sandra Russ. Rachel completed her B.S. in Human Development and Psychological Services at Northwestern University, where she discovered her passion for research and working with individuals with developmental disabilities. Prior to coming to CWRU, she served as a Research Coordinator at the Autism Assessment, Research, Treatment, and Services (AARTS) Center at Rush University Medical Center in Chicago, IL. Rachel's current research interests include supporting social, emotional, and family well-being through integration of evidence-based practices into family and community systems for individuals with developmental disorders. She is currently leading a project focused on identifying mechanisms of change of the PRETEND program, with the goal of individualizing and optimizing the program for different child needs and developmental levels. Rachel's hobbies include reading, biking, skiing, trying new recipes, and exploring Metroparks in Cleveland.
Carly Lubowe
Carly is a first year graduate student in the Developmental Cognitive and Affective Sciences PhD program. She graduated from CWRU in 2020 with a bachelor's degree in Cognitive Science. After college, she worked as a behavior technician for children with developmental delays and taught their families about early intervention. Last year, she worked in a neuropsychology research lab at Nationwide Children's Hospital where she designed and secured funding for a project that evaluates school readiness and cognitive development in toddlers with critical congenital heart defects. Her research interests include skill acquisition in children with developmental disabilities and complex medical conditions, as well as the impact of the family and home environment on the child's quality of life. Now that she is back in Cleveland, Carly enjoys going to coffee shops, hiking, and eating Mitchell's ice cream.
Kerrigan Vargo
Kerrigan completed her undergraduate degree at The Ohio State University and had a Master's degree in community psychology. Kerrigan is interested in working with children and families affected by intellectual and developmental disabilities. She hopes to better understand social support networks for families affected by neurodevelopmental disorders and conditions like Prader-Willi Syndrome, especially in rural communities. Specifically, Kerrigan is interested in developing effective telemedicine interventions for children and families with neurodevelopmental disabilities for ASD and Prader-Willi Syndrome who are residing in areas with limited access to resources and specialty healthcare.
Jordan Lane
Jordan is the KidsFirst Cleveland Coordinator. The KidsFirst Project is a multisite study that Dr. Dimitropoulos co-lead investigates, which studies the attributes of children with autism and other related neurodevelopmental conditions. Jordan graduated with a Neuroscience BS degree from Indiana University in 2019, and a Master of Public Health Degree from University of Illinois at Chicago in 2021. Her research interests are to understand and improve the biological, environmental, and socioeconomic factors that impact the health of children with chronic and neurodevelopmental disorders. She has worked in the clinical and the public health field working as a health aide in school health offices and as a behavioral therapist for children with autism. Jordan spends her time collecting mugs from her travels and hanging out with her rescue dog, Herman.
Evelyn Nichols
Evelyn is a research assistant working on the PRETEND Project and the PRETEND Expansion Project. She received her B.S. from Miami University (OH) where she studied behavioral public health and psychopathology. During college, she worked extensively at Camp Cheerful, where she provided hands-on assistance to a variety of children and adults with developmental disorders. After graduating, she working at the Monarch Center for Autism as an associate preschool teacher, then moved to Columbia, Missouri to work as a research assistant in the Mizzou Sleep Research Lab. Evelyn joined us in April 2022. Her research interests include interventions for commonly occurring emotional co-morbidities in children with neurodevelopmental disorders and improving the overall social-emotional wellbeing of individuals with autism. In her free time, Evelyn enjoys going on hikes with her dog and eating peanut butter ice cream.
Undergraduate Research Assistants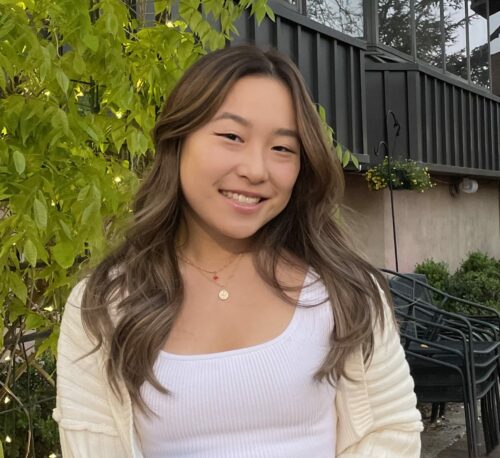 James Kennedy, Ph.D.
Alan Ho, Ph.D.
Benjamin Feldman, Ph.D.
Olena Zyga, Ph.D.
Ellen Doernberg, Ph.D.
Carolyn Manuck
Danica Mavroudis
Maria Fazal
Angela Ferranti
Rachel Kroner-Belson
Maria Lemler
Nicole Baumgartner
Jennifer Soo Hoo
Lucy Adelson
Kenya Moyers
Charlotte Palmer
Taylor Jackson
Monica Karam
Victoria Zagorski
Natalie Dean
Ben Kruger
Danielle Robinson
Calen Aubertin
Lydia Dorr
Katelyn Furgason