Share to Facebook
Twitter
Google+
LinkedIn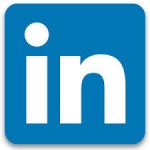 qq空间
新浪微博

腾讯微博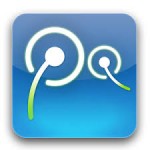 The Pentzer lab members are highly motivated undergraduate students, graduate students, high school students, and postdocs. Potential graduate students should  apply directly to the CWRU chemistry department for a MS or PhD program.  At this time, no postdoctoral, MS, or undergraduate positions are available.
 

Principal Investigator


Emily Pentzer: Office: Millis 418C  Email: ebp24@case.edu
PhD thesis:  http://gradworks.umi.com/34/19/3419077.html

Professor Emily Pentzer grew up in south central Indiana and received a BS in chemistry from Butler University (2005) where she did research in characterizing the fox squirrel population and characterizing the compounds of caramelized carbohydrates. She then went on to earn her PhD in organic chemistry from Northwestern University (2010), where her thesis work focused on metathesis routes for preparing and polymerizing unsaturated medium-sized lactones and lactams under the direction of Professor Sonbinh T. Nguyen; during this time she held an NSF Graduate Research Fellowship. She then worked as a postdoc with Professor Todd Emrick in the Polymer Science and Engineering Department at UMass Amherst where she focused on the synthesis and assembly of electronically active materials (quantum dots and conjugated polymers) for organic photovoltaics as part of the DOE EFRC on Polymer-Based Materials for Harvesting Solar Energy. In 2013, Dr. Pentzer joined the faculty at Case Western Reserve University in the Department of Chemistry and received a secondary appointment in Macromolecular Science and Engineering in 2015. Her research uses organic synthesis to access new materials and assemblies as a route to understand structure-property relationships and access properties not possible with current state-of-the-art systems. Dr. Pentzer has received several awards including the NSF-CAREER award, was named an ACS PMSE Young Investigator in 2017, and serves as an Associate Editor for the RSC journal Polymer Chemistry as well as the publicity chair for the Polymer Division (POLY) of the American Chemical Society.

Undergraduate school: Butler University Department of Chemistry, Anne Wilson

Graduate school: Northwestern University Department of Chemistry, Sonbinh Nguyen

Postdoctoral position: UMass Amherst Polymer Science and Engineering, Todd Emrick
| | |
| --- | --- |
| | Current Members |
| | Post Docs |
| | Currently, there are no postdocs in the Pentzer Lab. |
Peiran Wei (2014-present) (Peiran CV) Email: pxw182@case.edu


Peiran is working on his PhD. degree in Dr. Pentzer's group after earning his B.S. in chemistry at Wuhan Institute of Technology in China. He  loves art (especially origami and sketching) as well as rock music, he hopes to be an artist in fifty years. His is also very good at badminton – watch out! Peiran spent one year in the Pentzer Lab as an MS student and then joined as a PhD student. Peiran is currently working on the preparation of tailored 2D materials data storage in a quaternary code.

 
Yuanhui Xiang (2014-present) (Xiang CV) Email: yxx220@case.edu


Yuanhui received his BS from Donghua University in China. He started his MS degree at CWRU in 2013 and then advanced to the Ph.D project. For spare time, he likes playing video games. Yuanhui's research focuses on using silly ketenes to build functional polymers and small molecules.

Qinmo Luo (2016-present) Email: qxl135@case.edu


After receiving her B.S. degree at Tianjin University of Science and Technology at China, Qinmo earned her M.S. at CWRU department of chemistry working with Dr. Pentzer, before she was then admitted to the PhD program.  She is passionate for trying new things, especially food, from all over the world. Swimming, ukulele and cooking are also things she enjoys for life outside work. Qimo's research focuses on using Pickering-type emulsions to template new hybrid materials with 2D nano sheets.

 

Sarah Mitchell (2016-present) Email: smm253@case.edu


Sarah is from Erie, Pennsylvania and she earned her B.S. in chemistry at Mercyhurst University.  In her spare time, she likes to read and and listen to music.  Sarah's research focuses on using silly ketenes to build novel functional polymers by chain growth polymerizations.

Maria Escamilla (2018-present) Email: mxe180@case.edu

Maria comes to us from warm and sunny California. She earned her bachelor's degree from California State University Los Angeles (CSULA). While at CSULA, she worked on the synthesis of resorcinarene based macrocycles. She is currently working with Pickering type emulsions and deep eutectic solvents. During her free time, she enjoys going out and trying new restaurants, hiking, and going to concerts.

 

Katelynn Edgehouse (2017-present) Email: kje17@case.edu


Katelynn is a native of Cleveland, Ohio, and earned her undergraduate degree from Cleveland State University. While at Cleveland State, she was a member of the Ball research group. Katelynn's research focuses on investigating the intimate interactions of graphene oxide and inorganic nanosheets and exploiting their hybrid structure to generate robust, new architectures. Outside of lab, her hobbies include running, baking, crafting, and watching her favorite sports team – the Cleveland Indians.

 

Kevin Pachuta (2016-present, joint with Prof. Alp Sehirlioglu of CWRU Mat Sci) Email: kgp22@case.edu

Kevin is a graduate of John Carroll University where he received a B.S. in Chemistry in 2016. As an undergraduate, Kevin completed two summer internships at Sherwin-Williams and was a research assistant to Professor Michael Setter of John Carroll University. Kevin is now pursing a M.S. in Materials Science and Engineering at Case Western Reserve University (CWRU). He is co-advised by Professor Pentzer and Professor Alp Sehirlioglu of the CWRU's Materials Science and Engineering department . Kevin's primary research focuses on the formation, characterization and functionalization of two-dimensional freestanding oxides as a way to further the understanding and capabilities of two-dimensional structures. Kevin will continue to the PhD program in 2018.

MS Students

 

Houming Leng (2017-present) 

Houming earned his B.S in China , then went to Oregon State University for a foundation studying of chemical engineering until 2016. He is now pursuing his M.S degree in chemistry in Case Western Reserve University. He interested in organic synthesis and all things about chemical engineering. In his spare time, he likes to read books , play cello and watch movies.

 

Yifei Wang (2017-present)

Yifei earned her B.S. degree in Pharmacy at Jilin University in China. She is now pursuing her MS degree in Chemistry at Case Western Reserve University. She's interested in polymers, nanomaterials, and organic synthesis. Outside of lab, Yifei  likes playing the piano and reading books.
 

Undergraduate Students


 

Christina Hemmingsen (2017-present, will graduate in 2020) Email: cmh173@case.edu

Christina is from Columbus, Ohio and graduated Valedictorian from Worthington Christian Schools.  She plans is a chemistry major and aspires to go to grad school after she graduates.  Christina has studied violin for ten years and currently plays in the Case University Circle Orchestra.  Food is a secondary passion of hers and she loves to cook (and eat).  Christina works on using graphene oxide nanosheets to build functional materials. Christina was an REU student at UMass Amherst summer 2018, and is studying abroad at University of New South Wales in Australia spring 2019.

 

Lee Kendall (2017-present)

Lee is from Roger, Arkansas and graduate from Rogers High School.  He is a senior majoring in Materials Science and Engineering and hopes to attend graduate school for his Ph.D. after he graduates.  He enjoys travelling, cooking, playing the violin, and experiencing new things.
Lee is working with Kevin Pachuta on 2D metal oxides.

Madelyn McMillen (2017-present, will graduate in 2019)

Madelyn is from Cleveland, Ohio and graduated from Strongsville High School. She is a junior majoring in Chemistry and hopes to attend medical school after graduating. She enjoys traveling, trying new foods, and playing with cats. Madelyn works on functionalizing graphene oxide with Peiran.

Hobart Chen (2018-present)

Hobart is from Shanghai, China and graduated from Saint Johns' Preparatory School in Minnesota. He is a sophomore majoring in chemical engineering with minors in economics and international management. He is planing to pursue a master degree in either chemical engineering or chemistry in the future. Hobart enjoy playing basketball, video games, and travelling during his leisure time. He also frequently volunteers in the Cleveland Botanical Garden as a Greenhouse interpreter. He is currently helps to construct capsules of ionic liquids and graphene oxide emulsion with Yifei and Qinmo.

Alexis Amburgey (2018-present, will graduate in 2019)

Alexis is from Ada, Ohio and graduated from Ada High School. She is a senior Chemistry major with minors in Biology and Sports Medicine. She will be attending Ohio Dominican University in the fall in pursuit of a Master's degree in Physician Assistant studies. She enjoys basketball, watching movies, and traveling. Alexis helps synthesize and functionalize silyl ketenes with Sarah Mitchell.

Stephanie Young (2018-present)

David Yan (2019-present)

David is from Dublin, California and graduated valedictorian of Dublin High School. So far, he is considering double majoring in Chemistry and Biology. David, in collaboration with Peiran and Madelyn, works on utilizing functionalized graphene oxide to generate novel contrasting agents. He is also concurrently in Professor Xin Qi's lab where he investigates novel drug treatments for neurodegenerative disorders. David after graduation hopes to pursue an MD/PhD in medicinal chemistry. When he's not glued to a lab bench, he likes to travel, cook, and relax with friends
| | |
| --- | --- |
| | High School Students |
| | Currently there are no high school students in the lab. |
| | |
| | |
| | | |
| --- | --- | --- |
| Post Docs | | |
| Brendan McGrail | 2013-2015 | Sartomer-Arkema |
| Al de Leon | 2016-2017 | CWRU Biomedical Engineering (postdoc with Agata Exner) |
| | | |
| PhD Students | | |
| Brad Rodier | 2013-2017 | Rochal Industries |
| Rachael Matthews | 2013-2018 | Saint Gobain |
| MS Students | | |
| Nolan Kovach | 2016-2017 | PhD student at Colorado School of Mines |
| Qinmo Luo | 2014-2016 | PhD student at CWRU Chemistry (Pentzer Group) |
| Bowen Li | 2014-2016 | PhD student at CWRU Chemistry (Tochtrop Group) |
| | | |
| Undergraduates | | |
| Emily Glasser | 2016-2018 | Law school |
| John Kwon | 2017-2018 | MD student at Kyungpook National University |
| Paul Advincula | 2016-2018 | PhD student in Chemistry at Rice |
| Kristen Mitchell | 2016-2017 | |
| Spencer Burton | 2013-2017 | PhD student in Chemistry at Northwestern University (with Prof. Nathan Gianneschi) |
| Eric Mosher | 2013-2017 | PhD student in Pharmacology at Johns Hopkins University (with Prof. Namandje Bumpus) |
| Taylor Frey | 2016-2017 | PhD student in Chemistry at UC Irvine (with Prof. Zhibin Guan) |
| John McCaffrey | 2014-2017 | Covestra |
| Riki Drout | 2014-2016 | PhD student in Chemistry at Northwestern (with Prof. Omar Farha) |
| Tyler Densmore | 2014-2016 | Student at Ohio University Heritage College of Osteopathic Medicine |
| Emily Young | 2013-2016 | MD student at Dartmouth Medical School |
| Hayley Yocum | 2015-2016 | |
| Kelly  Peterson | 2013-2015 | PhD student in Materials Science at UCSB (with Prof. Chabinyc) |
| Jordan Swisher | 2013-2015 | PhD student in Chemistry at UPitt (with Prof. Tara Meyer) |
| Edward Peng | 2013-2015 | MD student at Indiana University |
| Jennifer Tang | 2015 | |
| Maria Tickerhoof | 2014-2015 | |
| | | |
| REU Students | | |
| Anna Davies | 2015 | Graduate of Wooster College, PhD student at Northwestern University |
| Laura Abelquist | 2015 | Undergraduate at North Carolina State |
| Laura Alonso | 2016 | Graduate of Elmhurst College, now PhD student in Chemistry at UIC |
| Michael Mellon | 2016 | Graduate of Kentucky State University |
| Michael Lu-Diaz | 2017 | Graduate of University of Puerto Rico Mayaguez, now PhD student in Chemistry at UMass Amherst |
| | | |
| High School Students | | |
| Kim Gliebe | 2013-2014 |  Chem Eng graduate of  University of Dayton, now PhD student at CWRU |
| Daphney Bonner | 2014, 2015, 2016 |  Biology major at Howard University |
| Stasha Vaden | 2015 | |
| RhayAuna Dent | 2017, 2018 | John Hay High School |
| Jaylen Williams | 2016, 2017, 2018 | Biology major at University of Miami (Ohio) |
| Fisher Ilijasic | 2017 | Shaker Heights High School |
| Louisa Wang | 2018-2019 | Hathaway Brown |
Share to Facebook
Twitter
Google+
LinkedIn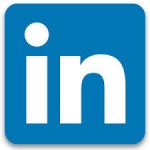 qq空间
新浪微博

腾讯微博